27.04.2022 - 14:15
Power Skiving – Tool design follows technological requirements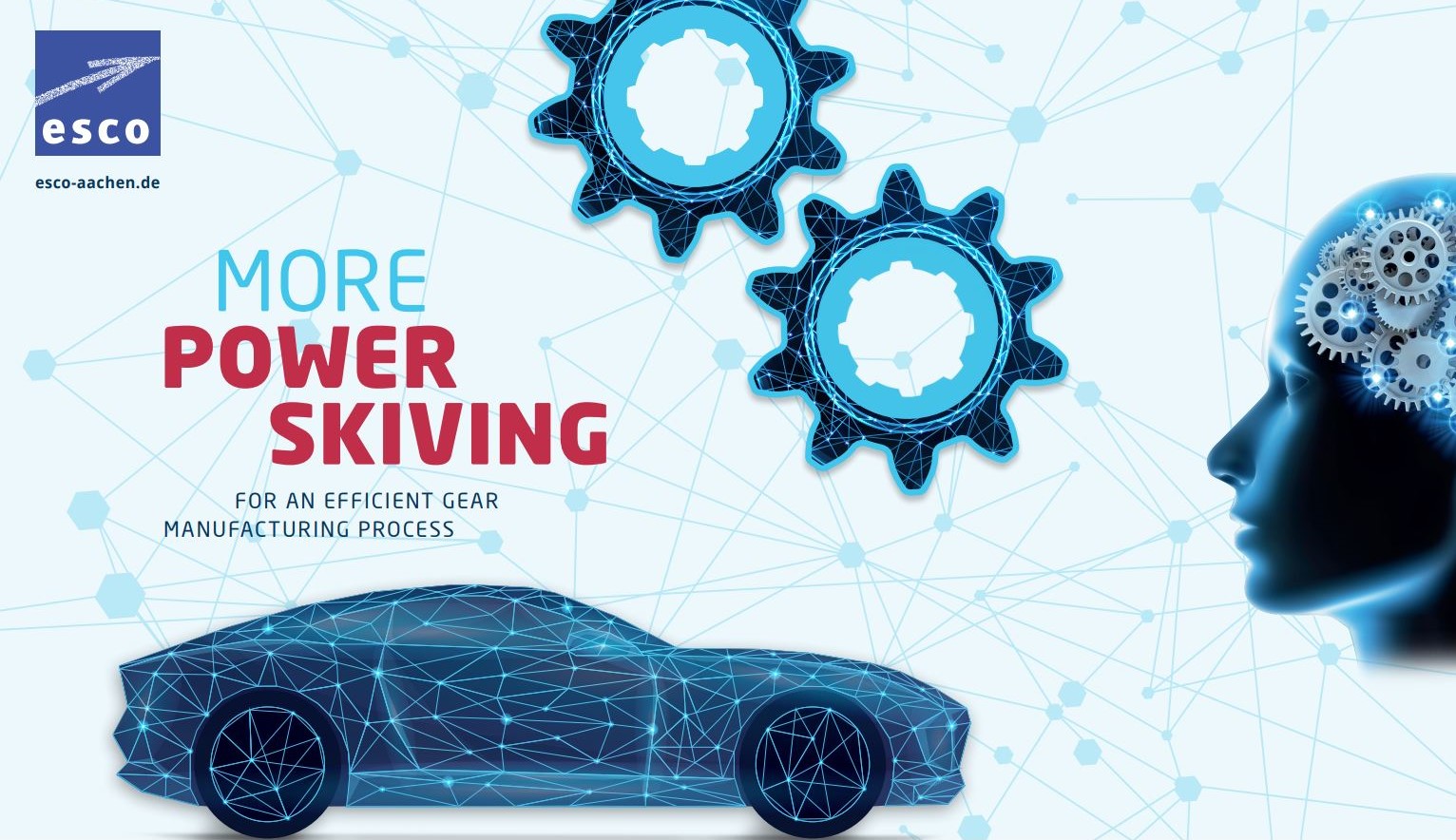 Esco, technology partner for process digitization in the gear and cutting tool industry, is adding a powerful technology module to its proven software for the Power Skiving process chain.
The technology module provides relevant information for efficient use such as the analysis of the effective rake and clearance angles, the boundary conditions for the cut distribution and the main machining times. It also answers the question of how far the respective skiving cutter can be resharpened: setting data for use in the reground state will be optimized; and the profile analysis for the gear shows when tolerances are being exceeded.
For skiving as an economical and flexible gear manufacturing process, the focus is on internal gears and gears with process-limiting interference contours. The type of gears can be diverse: starting with any profile-corrected involute gear, spline profiles, profiles for timing belt pulleys or sprockets. Particularly when using skiving as a finishing operation, the achievable accuracy is important: with skiving cutters, gears in a module range of about mn = 0.3 to mn = 8 mm in DIN quality 5 can be produced.
However, the design and production of high-quality skiving cutters put high demands on development, manufacturing technology and quality assurance. Powerful software tools that can be used consistently in these areas are crucial for success. By using the Esco software, including the new technology module, tool manufacturers have the ability to offer their customers the optimum tool in the best possible way and convincingly prove the benefits in terms of cost-effectiveness in use. By optimizing the influencing variables for wear and tool life, it is also possible to minimize the tool costs per manufactured part – providing the conclusive facts to decide for this specific cutting tool and the Power Skiving process.
In the same way as the technology module is used as powerful assistance for the tool layout, Esco supports application specialists by providing a seamless and matching working software tool – the application module – for on-site use. If the test results under real machining conditions should require a final geometry optimization, the corresponding data to be changed can be fed back directly to the design department.
All image rights are owned by the author of this press release.
back to overview