17.03.2022 - 09:51
Meister Abrasives and Alfons Schmeier as official exhibitors at the GrindingHub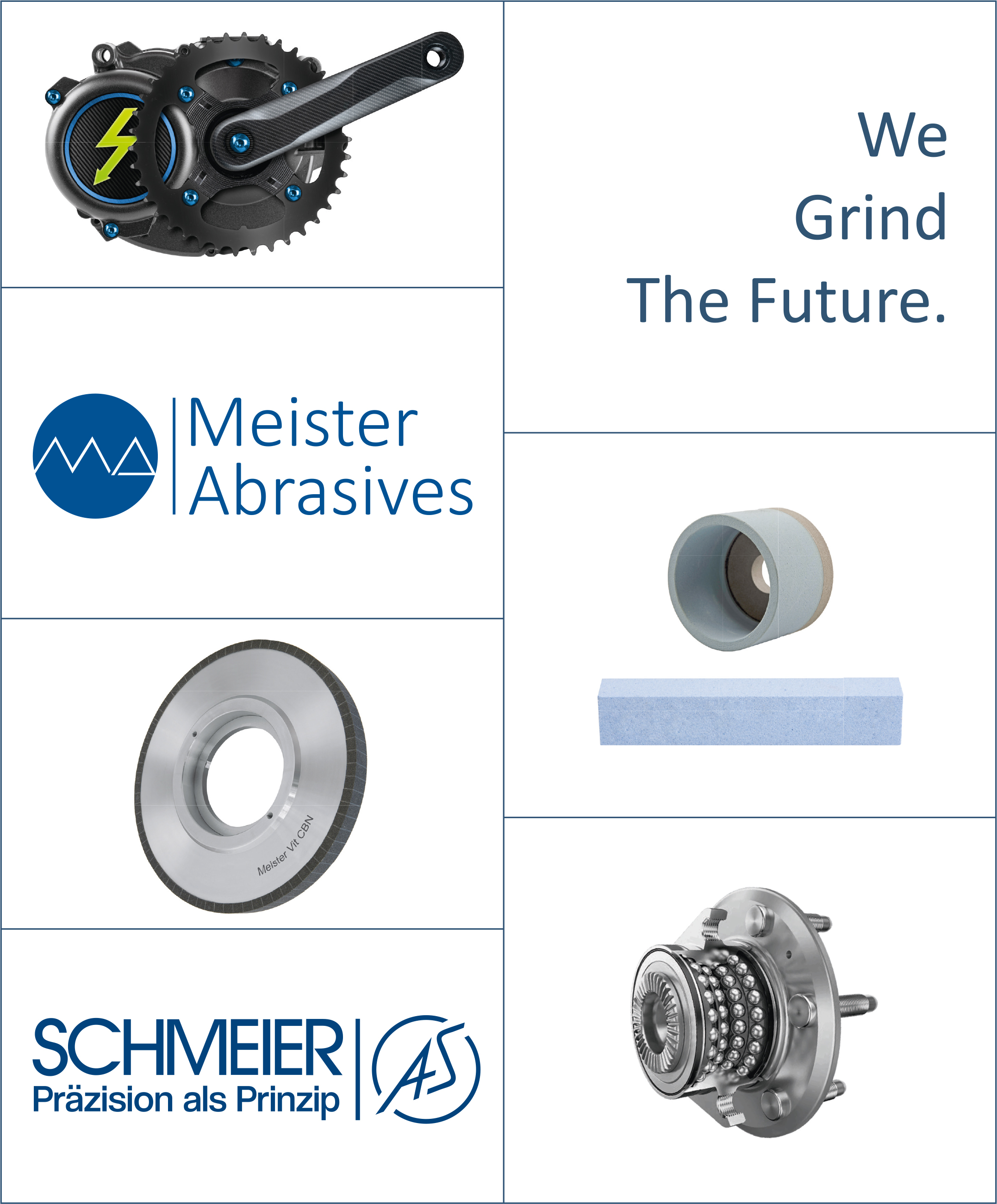 Swiss company Meister Abrasives and its German sister Alfons Schmeier will take part in the GrindingHub exhibition – the new hub for grinding technology – premiering in May 17-20, 2022 in Stuttgart, Germany. Held at the Messe Stuttgart, GrindingHub is the platform where industry experts discuss the areas of technology, processes, productivity, automation and digitalization. As official exhibitors, Meister Abrasives and Alfons Schmeier will present their latest technological innovations in the area of superabrasive grinding solutions.
With its unparalleled expertise, Meister Abrasives turns its innovations in ceramic and hybrid bonds with CBN and diamond grits into industry-wide benchmarks. Adept in precision grinding, Alfons Schmeier continuously improves its offering and has recently developed the industry-first sulfur-free solution for honing cups and stones that does not compromise tool life. The innovative technologies and superior materials employed in all Meister Abrasives' and Alfons Schmeier's solutions, make the latter revolutionary for the industries in which they are used: automotive, e-mobility, semiconductors, medical, bearing, ceramics and coating. From grinding coated brakes, through mastering the properties of Silicon Carbide (SiC), to eliminating malicious sulfur Meister Abrasives and Alfons Schmeier apply their extensive expertise to design solutions that define the world of tomorrow.
Visit Meister Abrasives' and Alfons Schmeier's pavilion – Hall 9, booth 9D70 – to discover their latest innovations and personally meet the brands' experts. Join the technical presentations and lively discussions and immerse into Meister Abrasives' and Alfons Schmeier's world to learn more about the brands' cutting-edge technological solutions that grind the future.
www.meister-abrasives.com
www.a-schmeier.de
All image rights are owned by the author of this press release.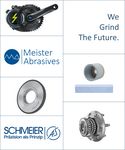 Download all media as .zip
back to overview