12.04.2022 - 10:40
Globally connected and committed to precision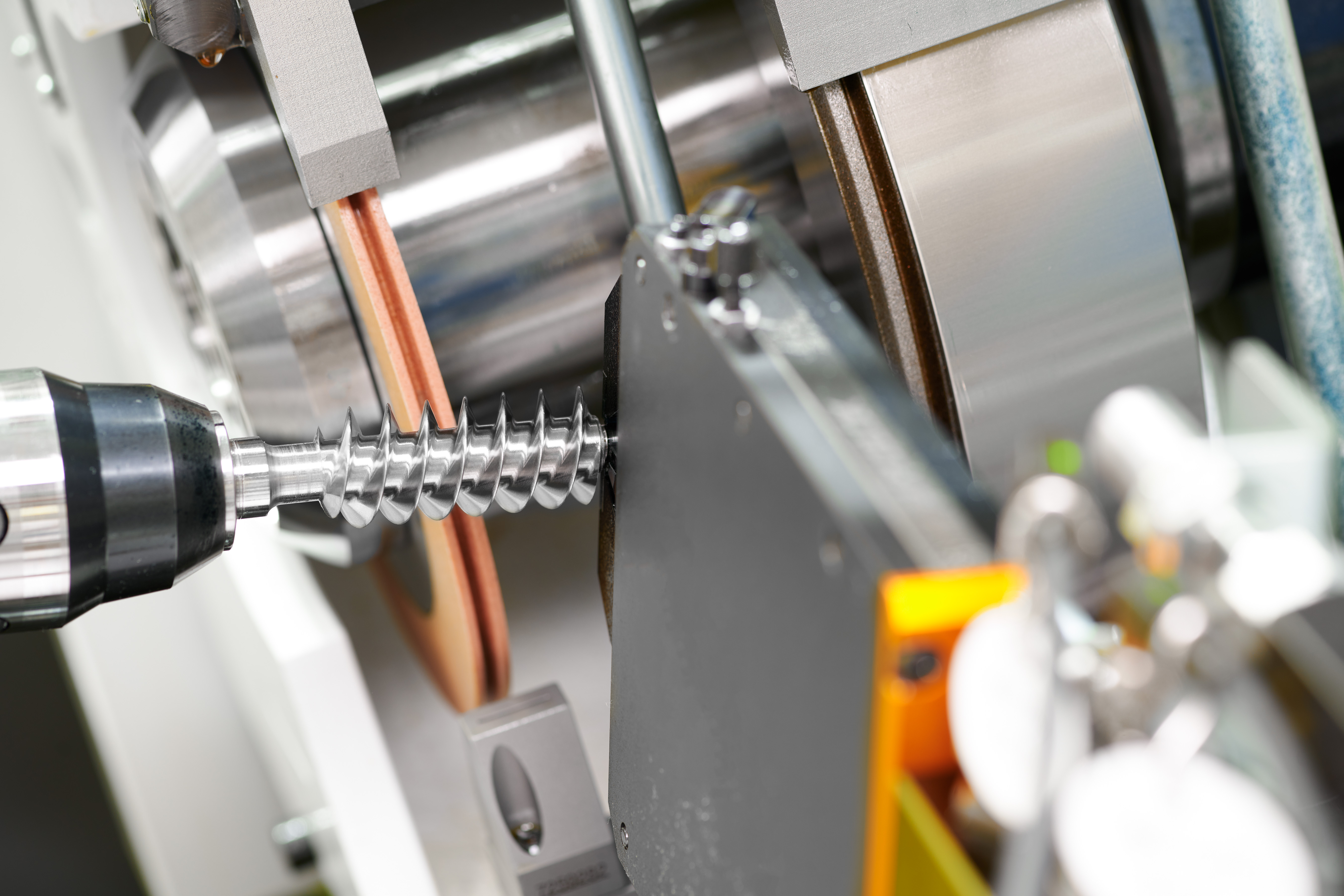 An unbeatable cycle time for complete worm shaft machining
The Jumat high-speed 2000 platform grinding machine grinds worm shaft profiles from blank. Thanks to the single-tooth grinding wheel geometry calculation, the grinding medium is perfectly geared towards the thread shape of the workpiece. The electroplated grinding wheel used for pre-grinding allows for a high cutting capacity and is ideal for processing soft and hard materials.
During the subsequent finish-grinding with corundum, the gears are finalized and the final profile is produced. This results in workpieces with an outstanding geometry and surface quality.
The world of grinding
The specialists at Junker and Zema develop and produce concepts and solutions for individual or complete machining operations, ranging from a single clamping process to complex production lines. All workpiece geometries and sizes can be machined on Junker Group grinding machines. The tried-and-true base machines are complemented by intelligent, customized solutions and unique equipment options. As a full-service provider, the Junker Group supplies interlinked automation tools, application-based software developments, and the most advanced digital solutions.
The future of air filtration
Filtration systems by LTA for extracting and cleaning coolant mist ensure the air at metal industry production sites is kept clean, efficiently and sustainably.Dust filters, piping, fire protection systems, and central suction systems complete the all-round support provided by this clean air specialist.
2022 – we're celebrating an anniversary
For over 60 years, the Junker Group has sought to develop absolute precision and pioneer machining concepts along the entire value chain. The Junker Group's mission consists of systematic product development, expansion of its current product range, and the ability to fully automate its solutions.
Your partner for precision – yesterday, today, and tomorrow.
back to overview