11.06.2021 - 12:00
German grinding technology manufacturers picking up speed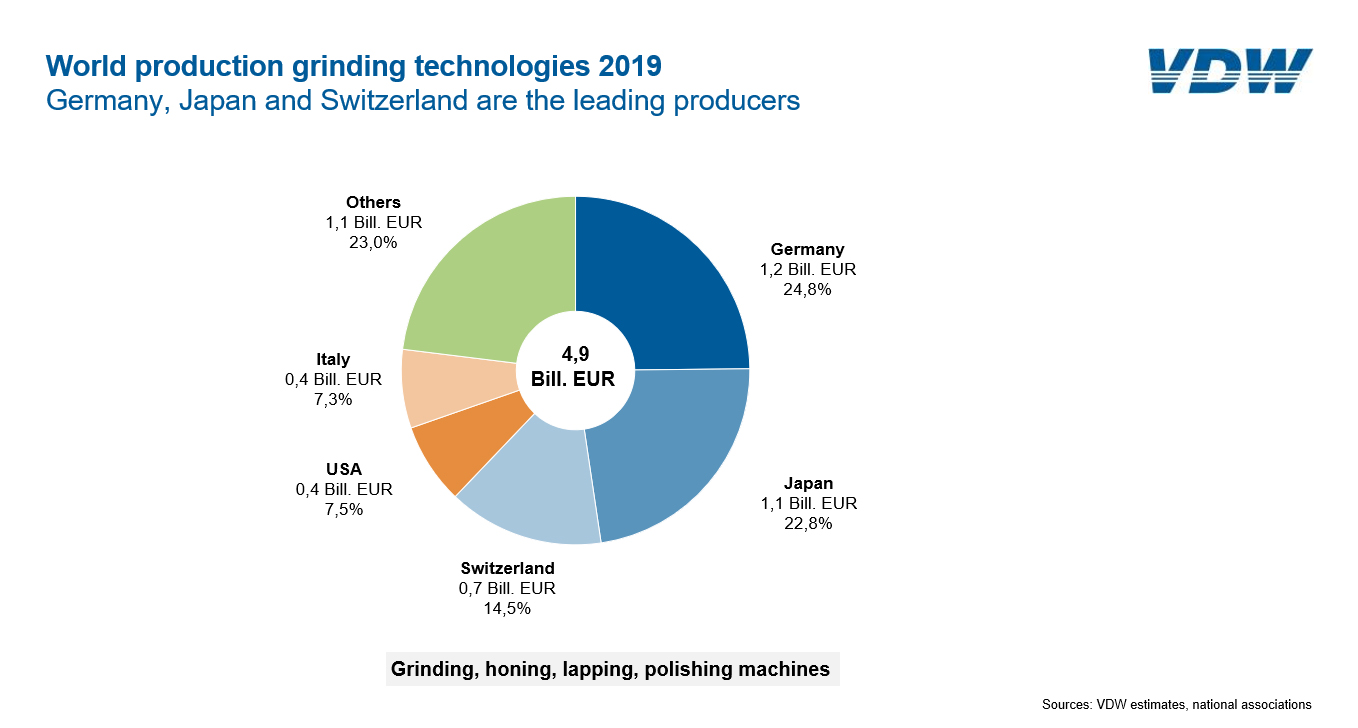 "The turnaround for grinding technology came in March," said Dr. Wilfried Schäfer, Executive Director of the VDW (German Machine Tool Builders' Association) in Frankfurt am Main, commenting on the result. Compared to the machine tool industry as a whole, it is above all the euro zone countries that are responsible for the upswing in orders. "This shows that grinding is a highly complex process that is used primarily in highly developed production facilities, and that production is now moving up a gear there, too," said Schäfer. However, the low basis of the figures in the first quarter of 2020 was also part of the reason for the strong growth, as demand fell away sharply from March 2020 as a result of the pandemic. Comparison with the first quarter of 2019 therefore provides a more realistic picture. Here, the total orders match the levels posted before the crisis, with foreign orders now a full 13 per cent higher. The domestic market is still lagging some way behind. "Nevertheless, we still have a long way to go before we reach the peak levels of 2017/2018 in grinding technology overall," said Schäfer summing up.
Companies also have other difficulties to contend with. Bottlenecks in supplies are hampering production. In a recent pandemic survey, almost half of the machine tool manufacturers surveyed said they were experiencing serious problems with the supply of electronic components, especially controllers. 46 per cent were experiencing difficulties with steel and metal products. "Companies are already voicing fears of not being able to process orders on time because of the severe disruptions in the supply chain," Schäfer reported.
Nevertheless, the economy is moving in the right direction for the GrindingHub event in May next year. As the new trade fair for grinding and tool grinding technology, it will open its doors from 17 to 20 May 2022 in Stuttgart under the banner of GrindingHub – Brings solutions to the surface. "The aim is to create a trade fair with international appeal. The positive response from manufacturers to the trade fair concept shows that companies are keen to seize this opportunity and ride the tailwind of rising demand from abroad," said Wilfried Schäfer from the VDW.
Image copyrights:
image01/grindinghub-22-weltproduktion-schleiftechnik-de.jpg: VDW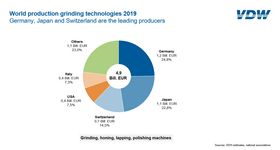 Download all media as .zip
back to overview