09.05.2022 - 08:38
Curtis Machine Tools where customisation is standard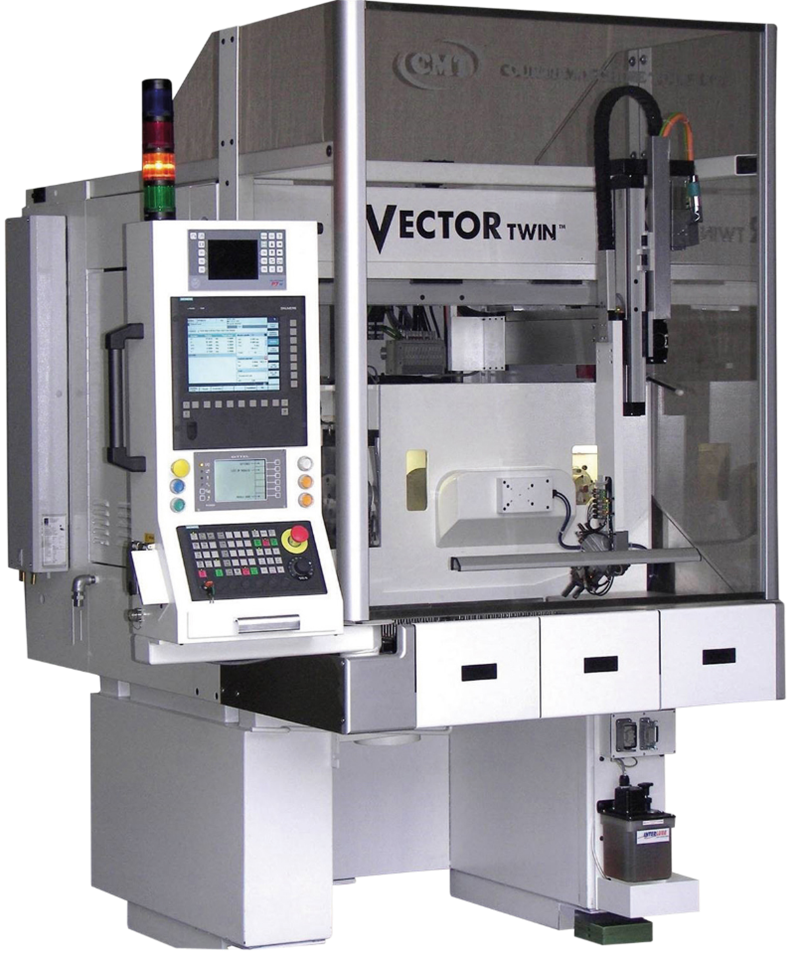 The company's patented Grind in a Box technology has proved to be a global success and based on this innovative concept, CMT have designed and manufactured the Vector family of grinding machines. The Engineering team at CMT are constantly developing new grinding methods and applications that are precisely tailored to the needs of customers and market conditions in order to maximise the production efficiency. In addition to this, the integration of ancillary processes can be offered to provide a complete turn-key system. Processes such as deburring, washing, inspection, marking, packing etc, can be carried out in parallel with the grinding process.
CMT offer limitless possibilities to engineer and implement the user-specific requirements and already has hundreds of machines in the field ranging from a standalone solution to fully automated production lines, CMT is one of the market leaders in this field and the ideal partner when it comes to process orientated solutions.
The machines are fitted with the latest technology, including Siemens control systems. In addition to this, CMT engineers specialise in using Fanuc and Staubli robotics for complex multi process solutions.
The Vector Range
Vector – the Vector is the basis for all machines with a long radial stroke and a short axial stroke, for single, multi-plunge or peel grinding operations on parts between centres or held in a chuck. With optional C axis control for thread or polygon grinding, integrated loading system and exceedingly small footprint, all providing an excellent return on investment.
Twin – the Vector Twin incorporates an indexing twin-spindle work head, allowing loading and secondary operations to be performed. This additional spindle allows loading and unloading to take place whilst grinding is in process on the other spindle, giving a spark-to-spark time approaching zero, making it ideal for cycle time optimised production.
Quad – the Vector Quad is based on the proven Vector Twin, revolutionising production grinding. The Quad uses an innovative four-spindle work head, enabling the outer diameters or contours to be ground simultaneously on two workpieces, using the same grinding wheel, doubling the output.
GFS – the Vector Grind from Solid is based on the proven Vector but with the inclusion of a bar feed system enabling small intricate parts to be ground from either standard or hardened bar. The workpiece is then cut off in turn using a separate spindle, eliminating the need for turning / hardening operations.
Rotary – the Vector Rotary is based on the proven Vector but with the workhead mounted on a programable B Axis thus giving a machine that can be used for either straight or angle approach grinding with the additional ability to produce more complex spherical blended profiles all in one clamping.
Nano – the Vector nano has been specifically designed for ultra-precision grinding and is equipped with a hydrostatic wheel spindle capable of 120m/sec. and workhead which has a guaranteed axial and radial position variation of less than 0 0.0001mm. Glass scale absolute linear encoders are fitted to both the X axis and Z axis with 1 nano metre measurement increment. Integral temperature monitoring and compensation system. The machine has high mechanical rigidity, extremely high spindle speeds, excellent damping, high overall loop stiffness and thermal stability.
Centreless / Concentric – the Vector Centreless / Concentric is based on the proven Vector but incorporates a control wheel and work rest blade set up, allowing for plunge / angle approach centreless / concentric grinding of complex and slender parts.
Pendulum – the Vector Pendulum has been specifically designed with two workpiece spindles on either side of the main grinding spindle to combine two grinding processes in one machine. With loading and unloading taking place whilst the part in the opposite workhead is being ground.
CMT will be exhibiting the Vector Twin + Flat at GrindHub Stuttgart. This machine is based on a standard Vector Twin but has an additional surface grinding station added to enable a secondary grinding operation to operate in parallel on the one machine, giving a 13 second Takt time for two processes.
email: info(at)curtisgrinding.com
All image rights are owned by the author of this press release.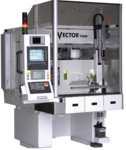 Download all media as .zip
back to overview